←Back to News & Press releases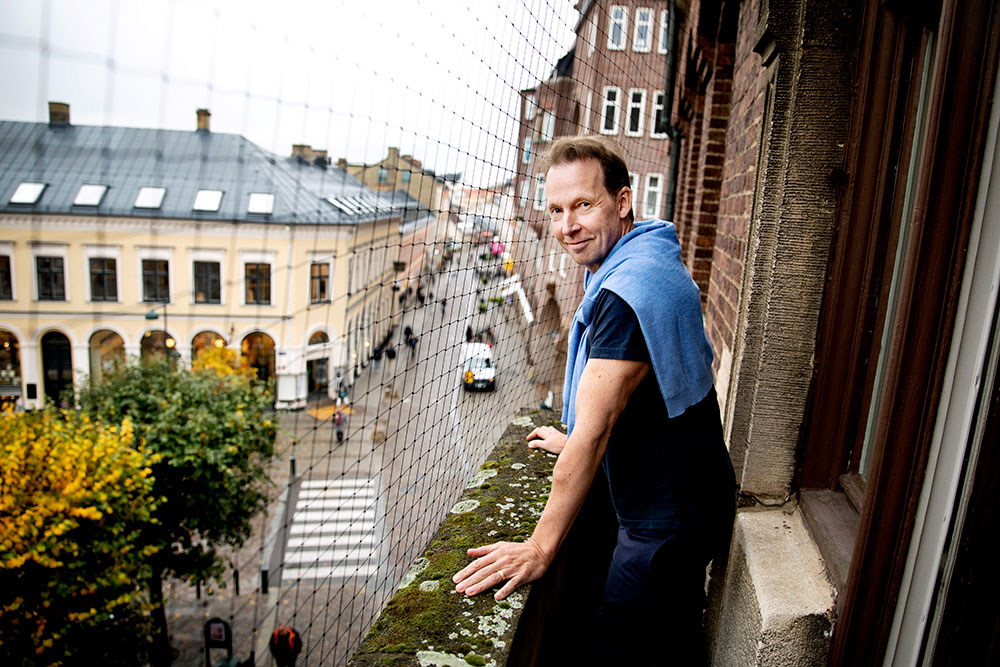 Fåhraeus Startup & Growth invests in the Swedish Medtech company Airsonett – Christer Fåhraeus to join the board
Fåhraeus Startup & Growth Fund joins as an owner of the Swedish Medtech company Airsonett, which is facing an international expansion. Airsonett has developed the patented method TLA, for effective treatment of severe allergic diseases, such as asthma and atopic eczema, with clean air. The treatment has been used for a few years in Swedish healthcare. Fåhraeus Startup & Growth sees great potential for Airsonett, and Christer Fåhraeus takes a seat on the company's board of directors parallel to the investment.
Through the investment, which is SEK 16 million, Fåhraeus Startup & Growth Fund joins the group of main owners together with Industrifonden, SEB Venture and Magnus Lundberg. In connection with the investment, a rights issue will also be offered to existing shareholders of a maximum of SEK 4 million.
"We are happy to bring in a new strong owner with broad experience of international expansion of Medtech companies. Airsonett is in an exciting expansion phase, both in terms of geographic presence, clinical data and product development. The fact that Fåhraeus Startup & Growth chooses to invest in the company is strong evidence that we are on the right track," says Anders Due-Boje, CEO of Airsonett.
Airsonett's patented treatment TLA (Temperature-controlled laminar airflow) that is cost-effective for the healthcare system and side-effect-free, has gained wide acceptance within the Swedish healthcare system for patients with severe allergic diseases. The company is now ready to launch in new markets in combination with intensified work to expand existing markets and continued product development.
"We believe that Airsonett and TLA are at an exciting stage. We also see great potential in the next generation of the product, which thanks to digitization enables better control of the treatment, where both patients and caregivers can access valuable information. We look forward to supporting Airsonett's talented team on the journey ahead, together with the other owners," says Christer Fåhraeus, Partner at Fåhraeus Startup & Growth Fund.
The treatment with TLA is given at home with the medical device Airsonett Air4. The technology creates a zone of 99.5 percent clean air, free of allergens and particles, around the patient's breathing area during sleep or rest. When the biological stress decreases during the night, the immune system and airways rest and the patient gains better resistance to allergens during the day as well.
The treatment is clinically proven effective and is currently prescribed by the healthcare system in Sweden to approximately 800 patients with severe allergic diseases. The treatment is included in the national Swedish guidelines for asthma. The company is preparing to launch in other markets in Europe and is developing the next generation of the product, which is expected to be launched in 2023.
For more information:
Anders Due-Boje, CEO, Airsonett AB
Phone: +46 70 526 03 00
E-mail: anders.due-boje@airsonett.eu
Christer Fåhraeus, Partner at Fåhraeus Startup & Growth Fund
Phone: +46 705 60 90 00
E-mail: christer.fahraeus@fsgfond.com
About Airsonett
Airsonett® is a Swedish medical device company that leads the way in the development of non-pharmacologic treatment of allergic severe asthma and eczema. Airsonett® Air4 is a non-invasive device for treatment in the home, based on the patented Temperature-controlled Laminar Airflow technology (TLA). Treatment with the Airsonett® Air4 significantly reduces allergens and other airborne irritants from the patient's breathing zone during rest and sleep. Airsonett® Air4 is a CE marked class 1 medical device intended to be used for the alleviation of symptoms of allergy-induced diseases such as allergic asthma and eczema. It adheres to relevant EU directives regarding design, function, safety and health requirements and has undergone rigorous clinical research as well as health-economic studies. Airsonett® Air4 holds a 510(k) cleared class II approval from FDA. The company's main shareholders are SEB Venture Capital, Industrifonden and Magnus Lundberg. For more information visit https://airsonett.eu/.
About Fåhraeus Startup & Growth Fund
Fåhraeus Startup & Growth Fund (FSG) is a venture capital fund started by Christer Fåhraeus and Emanuel Eriksson in 2021. We invest in Life science and tech companies with ground-breaking innovative solutions. Our starting point is that every investment starts with the people behind the company. To be able to realize a company's true potential, a dedicated and sharpened management team is required. We work together with the founders, management and the board to realize the inherent potential that exists in the company. We are an active owner with a broad industrial network to support the portfolio companies. Christer Fåhraeus and Emanuel Eriksson manage the fund together with Linus Wiebe. For more information, visit www.fsgfond.com.